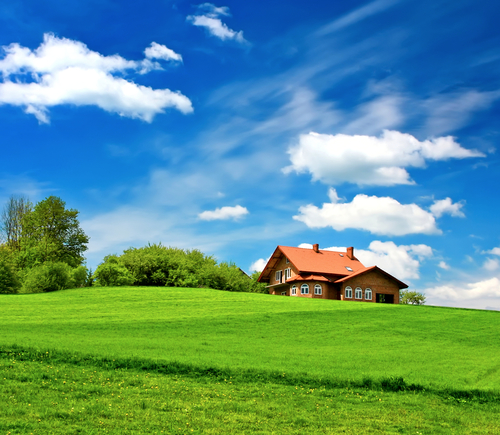 Accession of Poland to the European Union brought a crucial change to the position of foreigners form EOG and Switzerland. Previously they were under the same regulations as any other foreigners therefore in principle they were obliged to have a permission in order to purchase real estate property. For purchasing apartments the permission have not been needed unless it was located in a frontier zone.
After the accession to the UE the rule is that the permission is not required from them such as permission for purchasing apartments in a frontier zone.
However in reference to a certain real estate properties so-called interim periods have been in force.
For agricultural and woodland property interim period lasted 12 years from the date of the accession of Poland to the European Union. Therefore the permission to purchase agricultural and woodland real estate properties before 2016 r. was required. From 1 may 2016 r. the permission is no longer required. Notwithstanding the above restrictions in purchasing agricultural real estate properties however still exists due to restrictions binding also polish citizens.
Interim period for purchasing second house has lasted until 2009 , such transaction has been valid only with permission.
However in certain cases there have been exceptions in regard to the necessity of waiting through the interim periods.
Interim periods haven't concerned certain situations and purchasing real estate property without the permission has been possible in a certain circumstances straight away after the accession of Poland to the European Union so therefore since 1 may 2004 r. with reference to:
agricultural real estate properties in particular provinces, if a foreigner has had a concluded contract of tenancy for a definite period of time with a certified date, has personally conducted business activity for a definite period of time and has lived legally within the territory of Poland.
purchasing second house if
purchaser has lived legally and continuously within the territory of the Republic of Poland for at least 4 years or
in order to conduct business activity involving provision of tourism services whereupon this exemption doesn't concern Switzerland citizens.
Currently interim periods are long upon us, therefore permission is not required at any case.
Foreigner from the EOG country and Switzerland still as to take into the account that real estate market in Poland is also being protected in a specific manner, in particular with regard to mentioned above agricultural real estate properties. Citizen or entrepreneur from above-mentioned country has the same entitlements as a Pole, so as the same restrictions.
Polish Attorney-at-law Ewa Kosowska-Czapla provides help with purchasing real estate properties by foreigners in Poland.
Ewa Kosowska-Czapla
Attorney-at-law/ Restructuring adviser