ATTORNEY-AT-LAW /RESTRUCTURING ADVISER
EWA KOSOWSKA-CZAPLA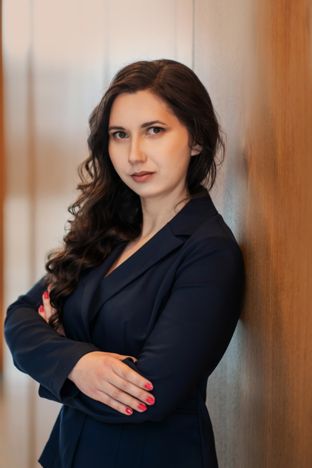 I am a graduate of the Faculty of Law and Administration of the University of Szczecin. I graduated with a very good result and distinction. After completing the attorney-at-law training and passing the exam I was entered on the list of attorneys-at-law of the District Chamber of Legal Advisers in Szczecin under the number SZ-1077.
I have been running my own law firm since 2011. I also completed postgraduate studies in restructuring and bankruptcy law at the Lazarski University in Warsaw. I passed an exam conducted by the Ministry of Justice as a restructuring advisor and was entered in the list of restructuring advisors (license number 954). Therefore, I also run the office of a restructuring advisor, helping people and companies struggling with very difficult financial problems.
I am a doctoral student at the University of Szczecin, where I work on bioethics issues in scope of law. I participate, also as a speaker, in numerous training courses and conferences. I conduct activities with students.
Using the knowledge and experience resulting from many years of practice in the law firm, I provide legal services in a wide range including comprehensive legal services for natural persons, entrepreneurs, as well as legal persons from world wide. I assist my clients in civil law, family low, inheritance law, administrative law, commercial law matters and bancruptcy law. I also provide day-to-day legal services to business entities from the transport, commercial, medical and energy sectors.
I have represented clients in proceedings before courts and law enforcement agencies as well as state and local government administration bodies, including contractual disputes, family matters, inheritance, protection of intangible assets, corporate disputes.
I have experience in representing clients before the Supreme Court in Warsaw (the case was successfully completed for my Client) and the Supreme Administrative Court in Warsaw (also the case was finally resolved favourably for the Client).
I also helped in disputes involving foreign entities. I am fluent in English and have successfully passed the ILEC - International Legal English Certificate, which confirms a high level of legal English language skills in order to effectively communicate with clients and colleagues from around the world and be able to write and read legal texts in English language.In addition, I also have a basic knowledge of French.